Christmas Eve Portraits with the Fab Five!
October 29, 2018

Quinn's Story with Santa
November 27, 2018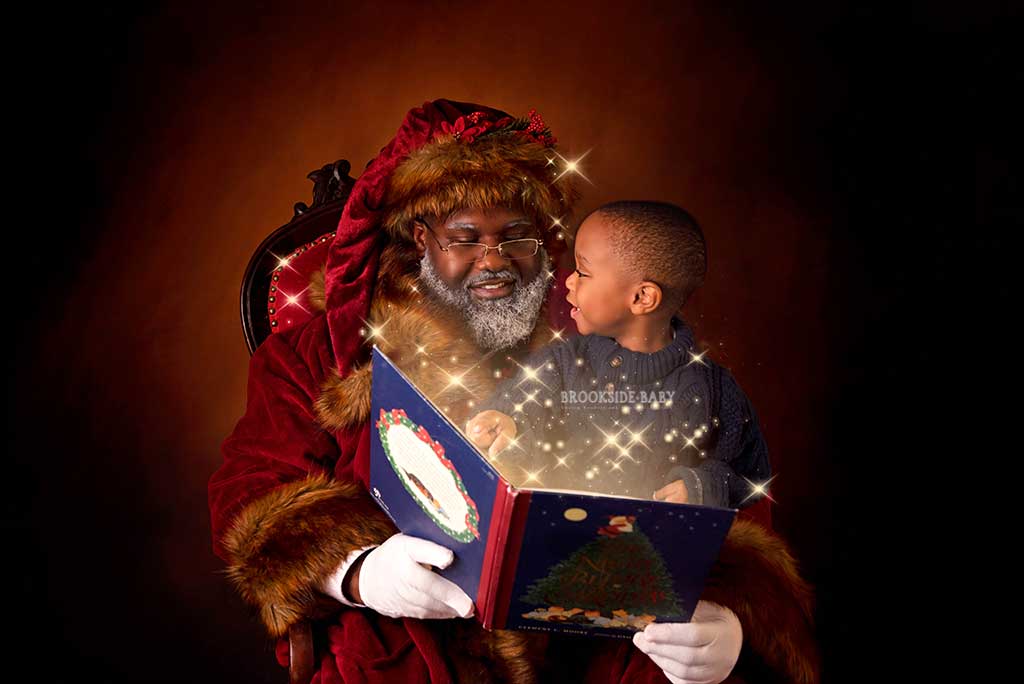 Remington is at that age where sitting on Santa's lap is a little bit scary. Mom shared with me ahead of time that he is very shy, and she also prepped him for the event the whole week before. They looked at pictures of Santa and talked all about their upcoming visit. Sometimes, even our prep work doesn't quite do the trick, and when he arrived to the studio, he was not in that portrait kind of mood. For a moment, Mom was worried they'd traveled two hours for nothing, but with a little quick thinking and lot of patience, plus the help of Dad and his favorite toy "Catboy", we were able to create some truly magical portraits. Their collection has been bundled with care and tied with a bow and is on its way to their home a state over. Mom is excited to get her unique Christmas cards out on time, and they'll also have some matching ornaments to hang on their tree! I understand how portraits can be overwhelming for tiny humans, and do everything I can to validate and alleviate their fears or anxiety while creating timeless portraits for the whole family to enjoy. Merry Christmas, Remington (and Catboy)!